New Releases -- Gone, Gone, Gone; Masque of the Red Death; The Selection
It's a year after 9/11. Sniper shootings throughout the D.C. area have everyone on edge and trying to make sense of these random acts of violence. Meanwhile, Craig and Lio are just trying to make sense of their lives. Craig's crushing on quiet, distant Lio, and preoccupied with what it meant when Lio kissed him...and if he'll do it again...and if kissing Lio will help him finally get over his ex-boyfriend, Cody. Lio feels most alive when he's with Craig. He forgets about his broken family, his dead brother, and the messed up world. But being with Craig means being vulnerable...and Lio will have to decide whether love is worth the risk.
Masque of the Red Death
by Bethany Griffin
Everything is in ruins.
A devastating plague has decimated the population. And those who are left live in fear of catching it as the city crumbles to pieces around them.
So what does Araby Worth have to live for?
Nights in the Debauchery Club, beautiful dresses, glittery make-up . . . and tantalizing ways to forget it all.
But in the depths of the club—in the depths of her own despair—Araby will find more than oblivion. She will find Will, the terribly handsome proprietor of the club. And Elliott, the wickedly smart aristocrat. Neither boy is what he seems. Both have secrets. Everyone does.
And Araby may find something not just to live for, but to fight for—no matter what it costs her.
The Selection
by Kiera Cass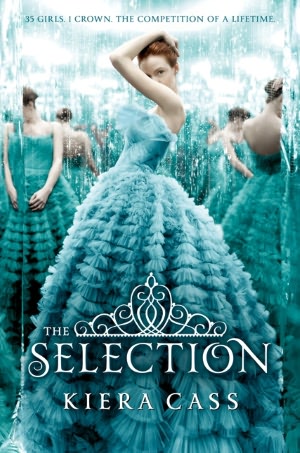 For thirty-five girls, the Selection is the chance of a lifetime. The opportunity to escape the life laid out for them since birth. To be swept up in a world of glittering gowns and priceless jewels. To live in a palace and compete for the heart of gorgeous Prince Maxon.
But for America Singer, being Selected is a nightmare. It means turning her back on her secret love with Aspen, who is a caste below her. Leaving her home to enter a fierce competition for a crown she doesn't want. Living in a palace that is constantly threatened by violent rebel attacks.
Then America meets Prince Maxon. Gradually, she starts to question all the plans she's made for herself—and realizes that the life she's always dreamed of may not compare to a future she never imagined.