Grave Mercy
by Robin LaFevers
First book in His Fair Assassin trilogy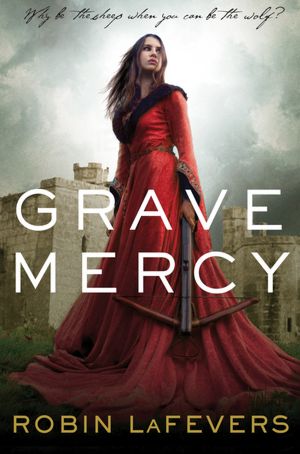 Seventeen-year-old Ismae escapes from the brutality of an arranged marriage into the sanctuary of the convent of St. Mortain, where the sisters still serve the gods of old. Here she learns that the god of Death Himself has blessed her with dangerous gifts—and a violent destiny. If she chooses to stay at the convent, she will be trained as an assassin and serve as a handmaiden to Death. To claim her new life, she must destroy the lives of others.
Ismae's most important assignment takes her straight into the high court of Brittany—where she finds herself woefully under prepared—not only for the deadly games of intrigue and treason, but for the impossible choices she must make. For how can she deliver Death's vengeance upon a target who, against her will, has stolen her heart?
I Hunt Killers
by Barry Lyga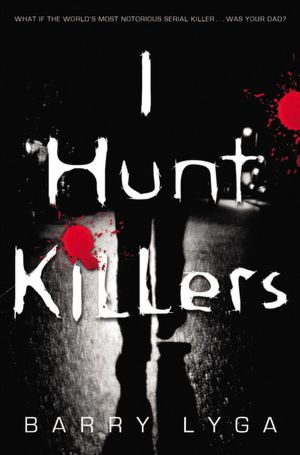 What if the world's worst serial killer...was your dad?
Jasper (Jazz) Dent is a likable teenager. A charmer, one might say.
But he's also the son of the world's most infamous serial killer, and for Dear Old Dad, Take Your Son to Work Day was year-round. Jazz has witnessed crime scenes the way cops wish they could--from the criminal's point of view.
And now bodies are piling up in Lobo's Nod.
In an effort to clear his name, Jazz joins the police in a hunt for a new serial killer. But Jazz has a secret--could he be more like his father than anyone knows?
Hayley Matthews is determined to be the best cheerleader she can. She works hard and pushes herself 110% all the time.
Then Hayley finds a lump on her leg. The diagnosis is cancer. The prognosis is unclear. She could lose her leg. Or maybe her life.
At first Haley is scared, terrified. In an instant, everything she's worked for seems out of reach. But Haley is strong. She's going to fight this disease. She will not let it take her life or her dreams
.